Peace Arch Border Crossing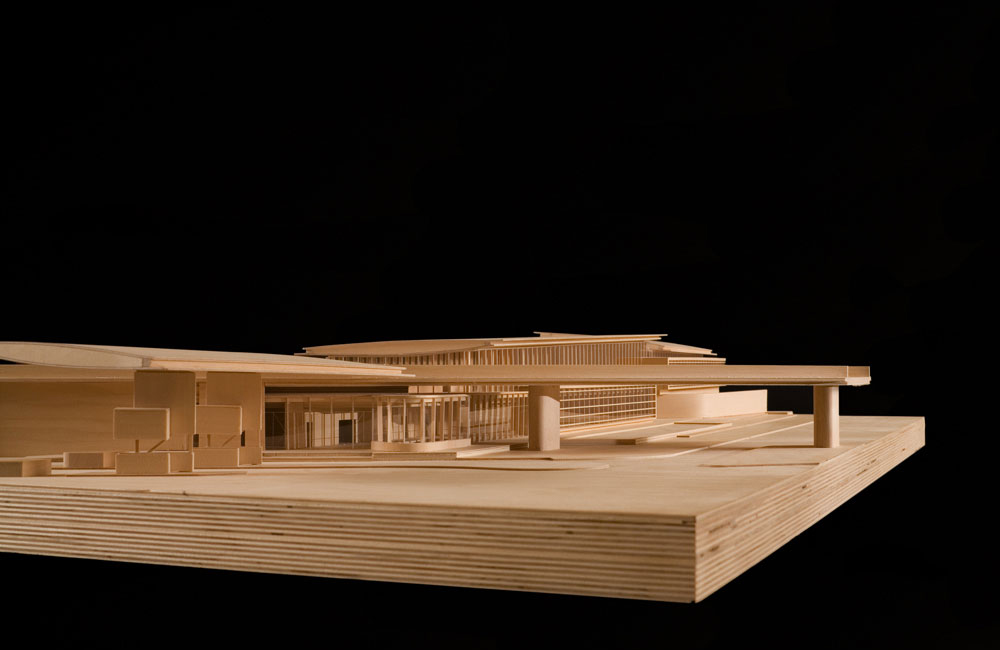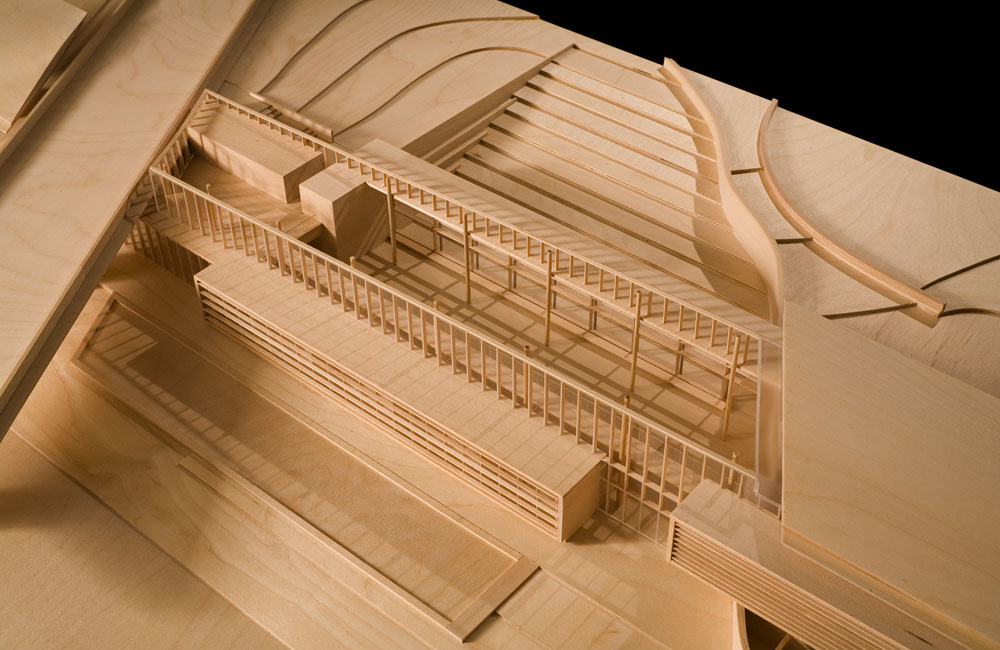 Year: 2006
Client: Bohlin Cywinski Jackson
Scale: 1/16"
This 1/16" scale model was constructed entirely of wood with acrylic representing glazing. It was built for Bohlin Cywinski Jackson of Seattle. The roof of the central section is removable showing the interior as well.
Benedict Residence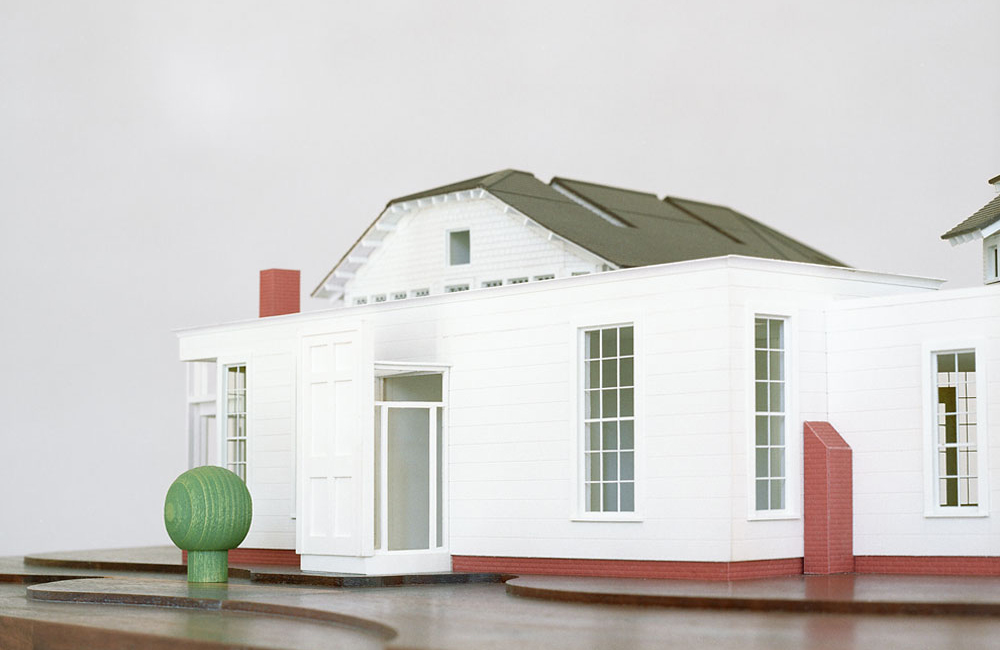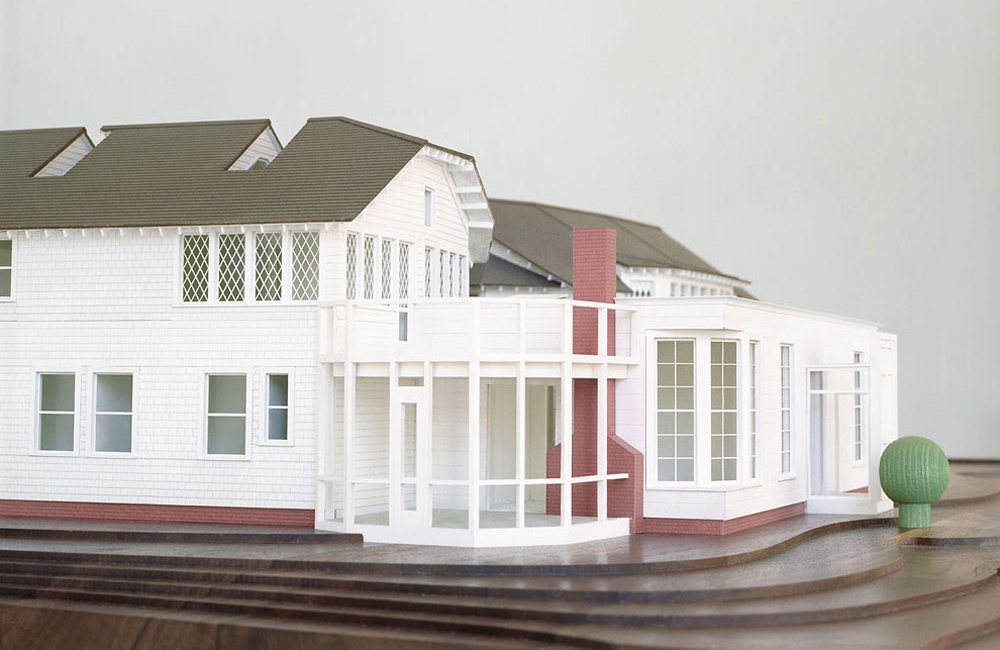 Year: 2006
Client: Roy McMakin
Scale: 1/8"
This 1/8" scale model of the Benedict residence in the Hampshires was built primarily of painted wood for designer Roy McMakin. Roy, who used his skills as furniture designer, integrated the site contours into a table. The model was on display at the Museum of Contemporary Art L.A. and is now part of their permanent collection.
Denny Substation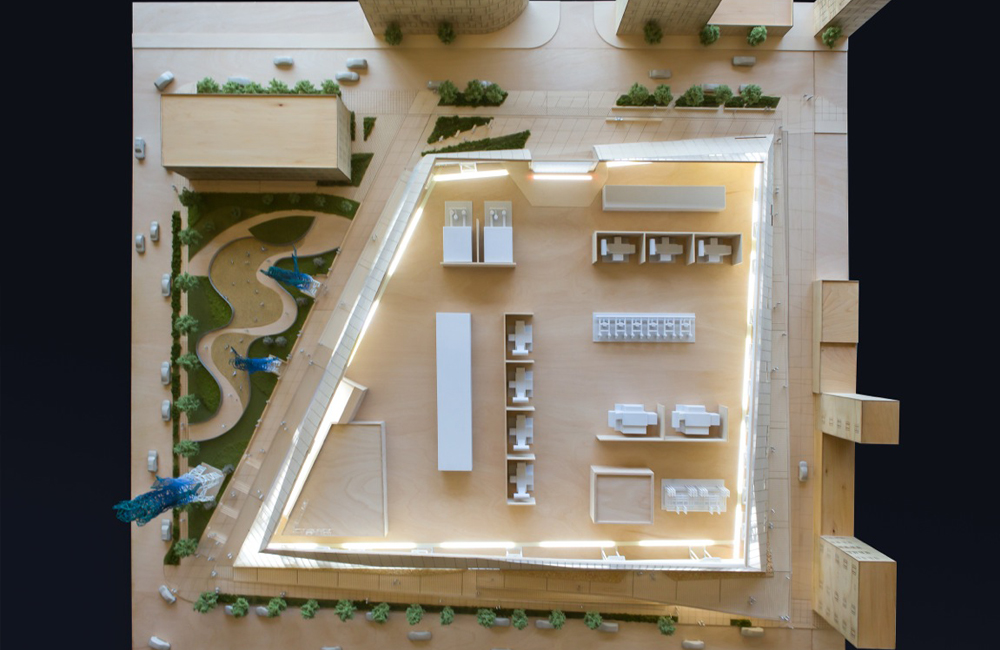 Montana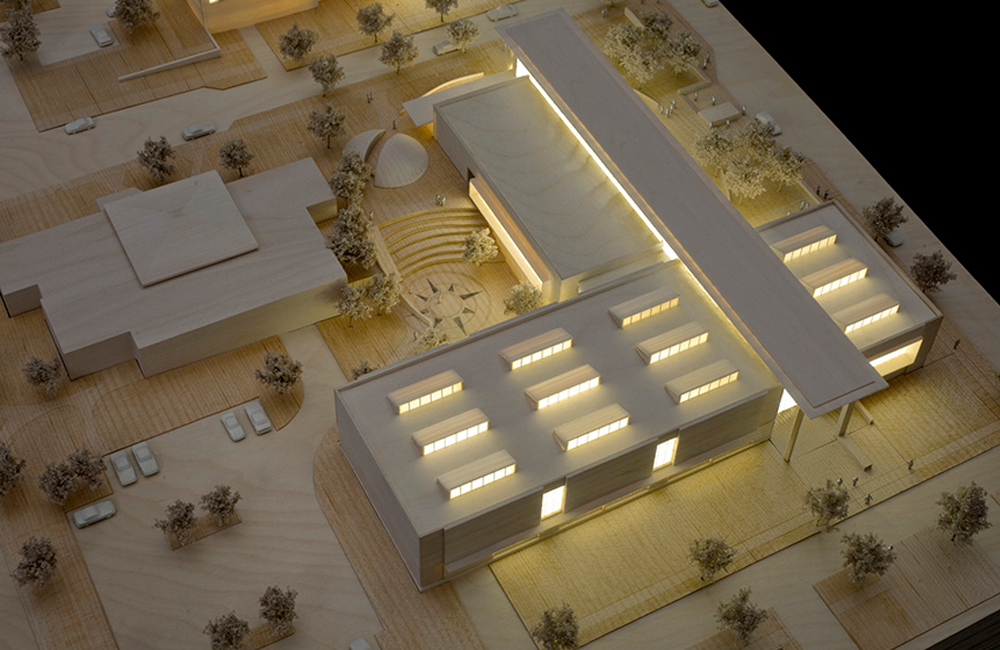 Southwest Washington Medical Center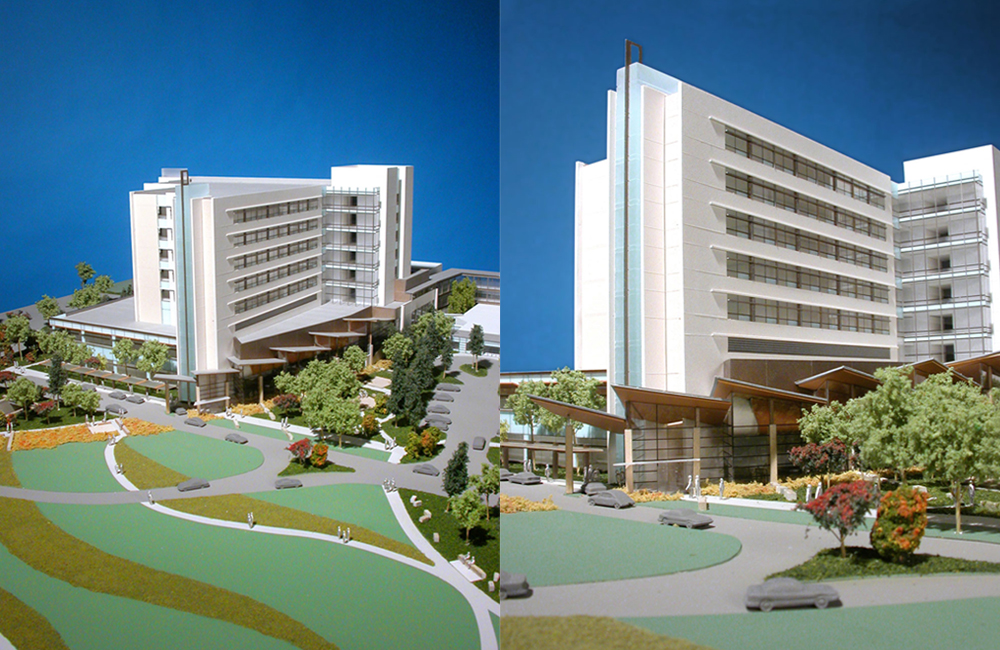 Client: NBBJ
This representational model for NBBJ was built to raise funds for construction of the new building. It's constructed of plastic and acrylic for longevity. Lights and fiber optics under the base highlight the lobby and stair towers.